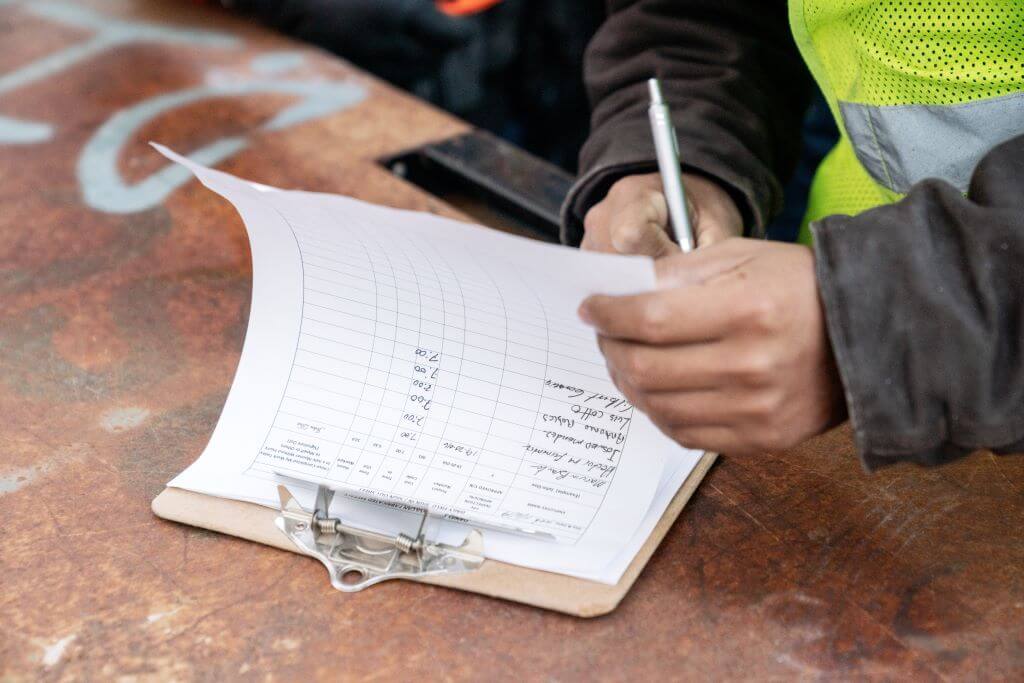 Unpredictability is one of the biggest challenges our industry is facing. On any commercial construction project, instability and volatility in the market can threaten success. On a higher education project where schedules are set by the academic calendar and budgets set years in advance, that level of uncertainty can be detrimental to the success of the project. For most of our higher education clients, the date they need a project completed is dictated by when students need it — the new dorm must be completed and ready for students to move in that fall. The lecture hall renovation must be completed by the time classes resume and students are back on campus. So, how can your builder safeguard your project against unpredictable supply chain issues, rising construction costs, and historically long lead times?
We know from experience; preconstruction is the single greatest opportunity to build certainty into a project during uncertain times. Our preconstruction teams constantly track current costs of construction materials, commodities, and supplies. Having up-to-date information can help your general contractor provide more accurate budgets. But it's not enough to just have the knowledge. Construction teams must engage early in the process, from the beginning of the design process ideally, to work in tandem with the design team to identify economic and available materials and purchase them further ahead in the schedule — locking in those prices before they rise or before the supply becomes unavailable. This early procurement also helps combat long lead times as materials are secured early enough to be stored and delivered to the site without causing delays.
It's also important to note who needs to be engaged. In the past, the project management team and preconstruction team might be the only ones involved in a design assist or design build planning process. Now, we know the value of having the entire team including superintendents and key trade partners in the room while the project is being designed. The full team who will be building the project can provide invaluable insight to help overcome issues your project will face from the supply, labor, and construction challenges.
Our company is a huge advocate for early contractor involvement — you can read insights from our experts here, here, and here. But, since we are talking about the benefits specifically to higher education construction, I would like to describe a few success stories our project teams have had on campuses over the last two years providing certainty in unprecedentedly uncertain times for our industry.
Early Total Project Team Involvement
While building Moody Coliseum at Abilene Christian University, our team identified long steel lead times and the rising cost of a steel as potential threat to the schedule and budget. The traditional method of structural steel design is for the structural engineer to complete the structural design documents, then send to the structural steel trade partner to detail, before ordering the steel. During preconstruction, our team developed a strategy to engage both the engineer and steel trade partner to develop the detailed design documents together in real time, which would accelerate the procurement and delivery of steel to our site by 6 weeks.
Because the engineer of record completed the fabrication drawings the need for a submittal process that could have required multiple revisions was eliminated. This method of early design completion and early steel procurement allowed our team to reduce the critical path by 8 weeks and save more than $400,000 in the budget from the eventual cost escalations that occurred after we had already secured our steel materials.
Engaging Trade Partners During Design 
Our team only had 11 weeks to complete a full HVAC renovation of Aston Hall, a residential hall on Texas A&M University's campus. During the design phase, our superintendent and Mechanical/Plumbing trade partner helped lead a full study of the project and design pull plan session. This process allowed the design and construction teams to develop an achievable schedule and sequence of work. Our teams completed this planning before arriving at the final GMP (Guaranteed Maximum Price) which allowed us to deliver a reliable budget and schedule to our client before work ever began, giving them the confidence, we could complete the work for the cost they expected before students arrived back on campus — which our team successfully did.
When you cannot predict what is going to happen within the market or supply chain, the only tool you can create certainty with is, early planning and procurement. The only way to successfully accomplish this is to engage your general contractor as early as possible so they can engage the entire project team as well. Together, a design team, builder, and trade partners can build certainty into your higher education project and keep your projects on time and within budget — despite cost volatility and historically long lead times.
3 Steps to Controlling Cost and Schedule on Your Project
By Justin Brodnax, Director of Strategic Partnerships
Join our subscribers to keep up with the latest content from industry experts.
Subscriber Form
"*" indicates required fields