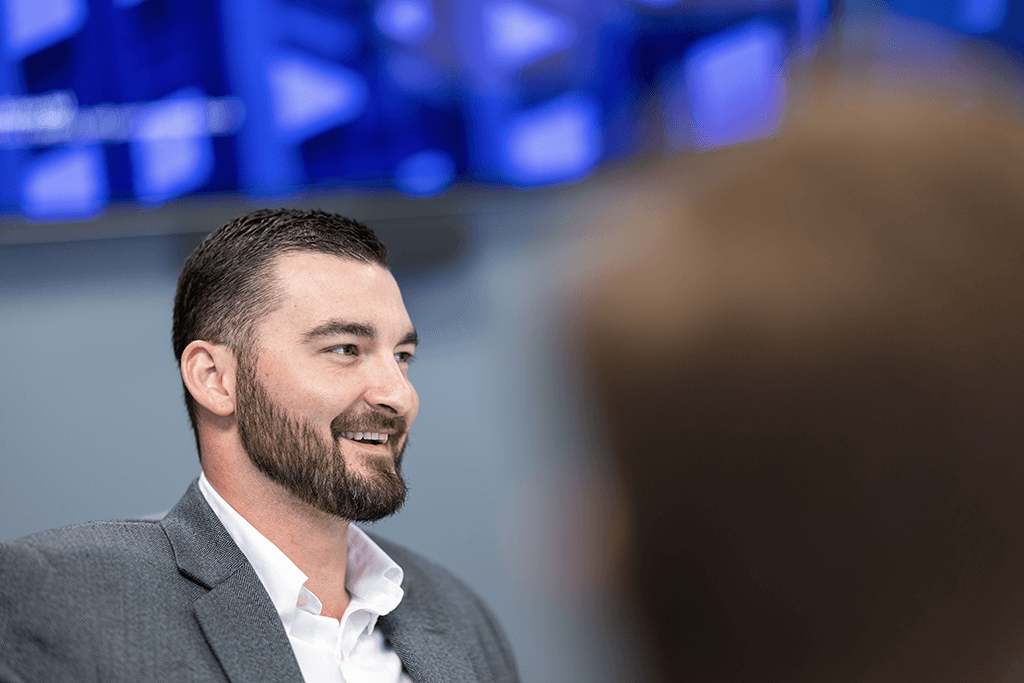 It's a candidate's market right now. We recently detailed which labor markets are the most active right now, but the truth is our industry is actively searching for qualified candidates across the country. If you go to our own careers page, you can see we have open positions in all roles — with an especially high need for field employees. Our greatest number of job opportunities are in Texas, which aligns with national data from the Labor Department which names Austin as the top labor market in the country with Dallas and Houston also making the list. So, the jobs are out there in our industry. If you're looking to move roles, or companies, or just break into the construction industry, this is your time. As recruiting manager, my role is to seek out new talent, vet the resumes that come in, and hold early interviews with potential candidates. I'm looking for certain qualities and traits that I know serve employees well in this industry, and our company. I'd like to share the top 5 things I – and other construction companies — look for in a candidate.
1. Attitude – First and foremost, attitude is key. The construction industry is exciting, active, and rewarding. No matter what role you apply for, from the field or project management to support roles like accounting or marketing, you're helping to build something that will serve communities for years to come. This rewarding industry can also be demanding. There are immovable deadlines, intense challenges, and pressure to drive successful rewards. Companies want to know candidates have the right attitude to take challenges head on, communicate respectfully and candidly, and simply want to do the job right. This industry is volatile and unpredictable, now more so than ever. Attitude can make the difference in treating factors outside our control like a challenge in need of a solution, instead of a problem that could derail our success.
2. Organization and Time Management – Commercial construction projects are complex, challenging, and constantly progressing. While we're of course looking for experienced professionals, organization and time management skills are vital and can help get you far — even if your resume isn't as long as the next candidate's. We're looking for people who can look at the big picture and prioritize work to ensure you're getting everything done in the order it best serves the project. When new challenges arise, and they will, we want to know you can adapt and keep the project on schedule.
3. Communication – We like to say this is a people business. We build buildings, but to do that successfully we have to build strong relationships based on clear and consistent communication. No matter your role, you may be asked to communicate with clients, project managers, superintendents, trade partners, architects, and of course coworkers. You need to be able to communicate clear expectations, listen carefully, and collaborate with anyone. If you can show in an interview that you're an excellent communicator, that speaks volumes about your ability to successfully work in our industry.
4. Work Ethic – This is something every job posting will list as a requirement, but I'd like to dive deeper into what we mean. When we say we're looking for someone with a strong work ethic, we don't mean we expect you to work non-stop and drive yourself into the ground. We're looking for someone with a relentless pursuit of improvement. Doing things the way they've always been done isn't good enough. Do you strive to find better, smarter ways to work? I can only speak for our company, but we're not satisfied with "meeting expectations" or "good enough." And we're interested in hiring people who feel the same.
5. Initiative – Last, but definitely not least, take initiative. I said it earlier, but I want to repeat it — you are not expected to know everything when applying for a new job. But you are expected to want to know more. We will give you the tools to learn our processes and to succeed in your role, but it's up to you to take the initiative to develop and grow. Whether you're building in the field or supporting our projects from the office, we are not looking for employees who sit around and wait to be told what to do. We're looking for motivated individuals who can help drive success on our projects with us, as a team.
Like I said at the very beginning, this is a candidate's market. Our industry has proven that even during incredibly volatile times, when other markets were impacted by mass layoffs, shutdowns, and setbacks — the construction industry stayed active. It's an industry we love, and we'd love for you to join it or take the next step in your career here. If you have these 5 traits, I'd encourage you to look at our available opportunities and reach out.
5 Qualities Construction Companies are Looking for in a Candidate
By Hannah Haygood, Recruiting Manager
Join our subscribers to keep up with the latest content from industry experts.
Subscriber Form
"*" indicates required fields