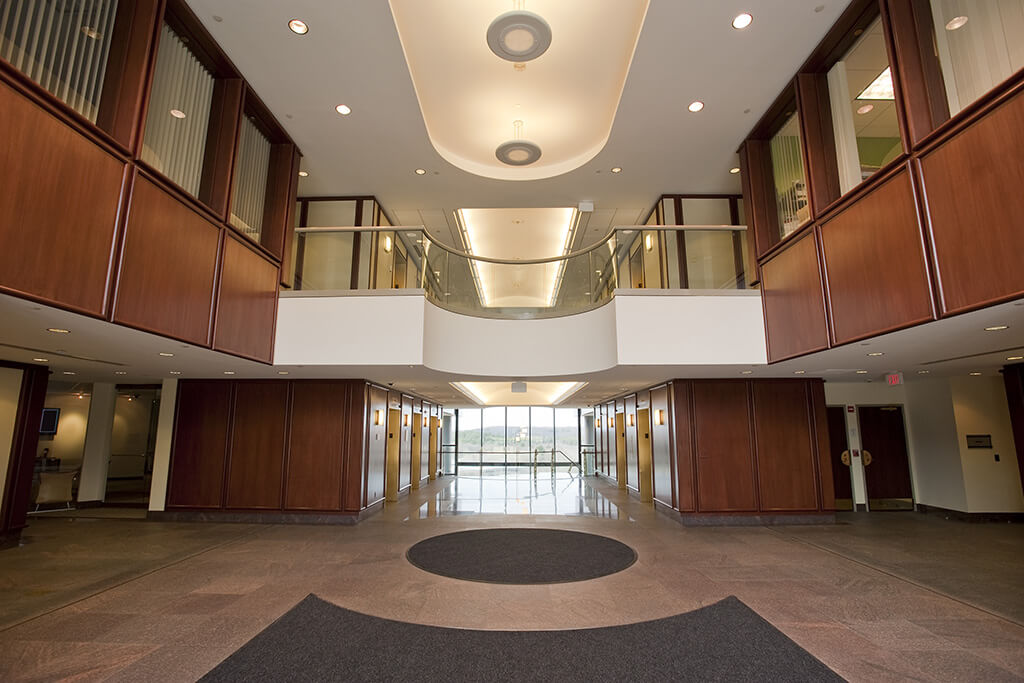 What does the office sector look like post-pandemic? Many companies adopted a permanent hybrid work model and downsized their office space or didn't renew leases. Some companies, as we've discussed before, are looking to say goodbye to their old headquarters and build new, attractive spaces that could help recruit top talent. As a result, the U.S. office vacancy rate is up at 12.3 percent. If you look closer at some of the largest office markets in the country, the numbers are much higher. In Dallas and Houston, for example, the vacancy rate is more than 29 percent — more than double the national average.
In contrast, housing vacancy rates for both homeowner and rental units are at historic lows. The homeowner vacancy rate at the beginning of 2022 was 0.8 percent. The vacancy rate for rentals was at just 5.8 percent, the lowest it's been in 35 years. That's why we've been discussing the ongoing multifamily boom for years, and it doesn't show signs of slowing down anytime soon.
The contrasting market conditions of the office and multifamily sectors has led to an interesting development opportunity we're seeing clients taking advantage of. Developers are taking class C or class B office space that is either difficult to lease or abandoned and converting them into highly leasable apartments. For owners with office spaces, they're able to take existing properties and turn them into profitable assets. For multifamily developers, buying empty office spaces can provide large pieces of land that are typically in locations where people are already working, living, and shopping. If you're considering converting an office building into a multifamily property, here are ­­­5 factors to consider:
1. More Parking, No Problems
Let's start with some of the benefits to consider. Parking is huge – most office buildings in major metro areas come with parking garages or designated parking lots. With typical infill urban high-rise construction, you have a restricted footprint and finding the space to build enough parking is a challenge. On some of the Houston office-to-apartment projects we're seeing planned, developers almost have more existing parking than they know what to do with. City code used to require 4 parking spaces per 1,000 square feet for office space. That's a lot of parking for an apartment complex, so we're seeing developers get creative with the excess parking — like building a dog park on the top floor of the parking garage.
2. Looking Bright
Picture a standard mid to high-rise office building. Most facades are wrapped in ribbon windows or full height glass from slab to ceiling. This is an excellent benefit to developers. First, you don't have to do anything with that façade, and the windows provide ample lighting for the residential units you're putting in. Secondly, if you don't have to touch the façade, your building is already dried in, and you won't have to worry about schedule delays or damage from weather.
3. Core Drilling Considerations
Typical office building construction typically have concrete slabs. Most apartments being built today are constructed using post-tensioned concrete. A key distinction between the two, is office building concrete slabs can be easily core drilled while post-tensioned cannot because the floors will need to be x-rayed. You risk drilling into a steel tendon and compromising the structural integrity of your building, not to mention severely impacting your budget and schedule. The ability to easily core drill means you can run plumbing, electrical work, duct work, and more that you need to in your individual apartment units. This capability allows you to install individual bathrooms, kitchens, or laundry rooms throughout the building.
4. Opportunity for Amenities
Most offices have features that aren't needed in a single-unit luxury apartment tower. For example, large male and female community restrooms or big cafeterias or break rooms they could be redesigned or reconfigured. We're seeing developers use the spaces and their existing utilities by turning them into unique amenities to set their properties apart from the competition. One owner is considering turning a men and women's restroom bank into a sauna. A large break room could easily become a fitness facility, or an office deli could be transformed into first-floor retail or dining. Almost all new multifamily developments need to have mixed-use components to be competitive and office buildings are already set up to be multi-purpose properties.
5. Design Impact
One major component to consider is the impact to your project's design. Office bays are deeper than the typical multifamily bay which means, while trying to get as much sunlight into each apartment as possible, your corridors may need to be larger than they would be on a more traditional apartment floor layout. This difference means there will most likely be a larger amount of non-rentable square footage. Instead of your project having a maximum number of units in the building, you may need to have larger units or more creative amenity offerings in those non-rentable areas to achieve the rent rate you want while still attracting tenants.
With existing office space sitting vacant across the county and the demand remaining extremely high for new residential properties, there is a unique opportunity for developers to convert offices into apartments. Adaptive reuse projects can be more complicated than new construction, but the benefits of what the existing structure and the land it sits on could outweigh those challenges. In addition, in a sea of new residential properties opening, your project could stand out with its amenities, parking, and property history.
Can Your Office Building Be Converted into Apartments? 5 Factors to Consider
By Scott Evans, Director of Business Development
Join our subscribers to keep up with the latest content from industry experts.