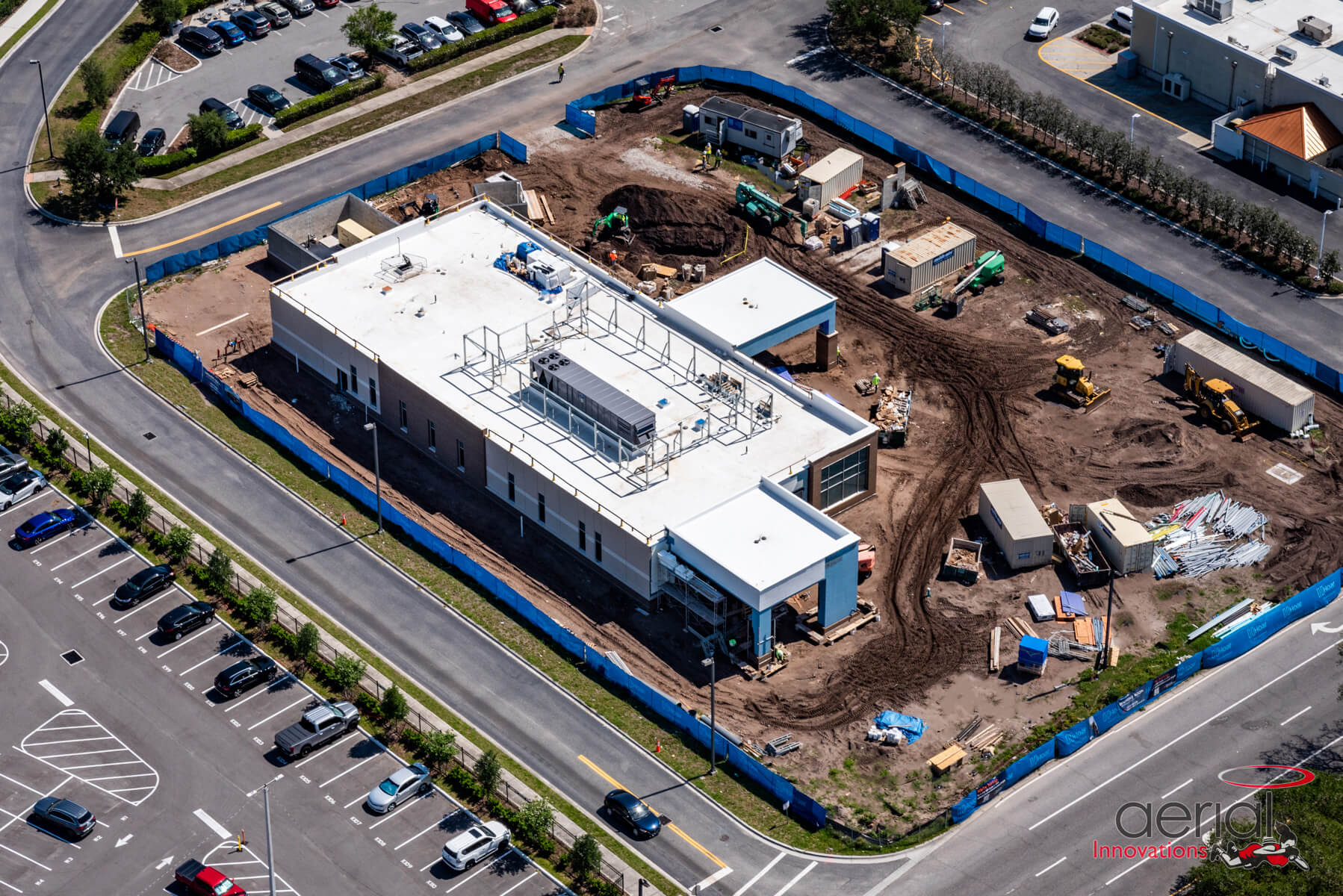 Legislation that's being passed or discussed in states across our country is having a major impact on healthcare facilities and their operations. For some healthcare clients, it's making it easier to plan new construction, expansions, and additions — as some look to bring their services to new communities. For other systems, especially ones in smaller or rural communities, it will mean increased competition in the markets where they've long been an established provider which might also motivate them to expand their own operations.
Right now, in Florida, we're building two new free-standing emergency rooms, a hospital renovation, and planning work for a new micro hospital. It's representative of the very active healthcare sector in the Sunshine State. A contributing factor of the growth in many markets in Florida has been the repeal of the CON laws in Florida as a result of a bill that went into effect July 2021.
Certificate of Need, or CON, programs are designed to give state health officials the authority to determine if there is adequate need for any new hospital or healthcare facility, or expansion to existing hospitals. A provider who wants to build a new facility or add beds to their hospital must get approval first. The thought behind the laws is to prevent oversaturation in the market, protect smaller but established healthcare providers, and push systems to seek out underserved areas in need of new services.
Changes are Coming
Recently, there's been a movement across the country to phase out CON Laws and allow healthcare providers more freedom to build new facilities in areas they choose. Before Florida, New Hampshire and Wisconsin passed similar legislation to eliminate CON review requirements. The South Carolina House of Representatives just recently approved a bill to repeal the state's CON program. House Bill 76 was signed into law in North Carolina and could significantly change CON laws in the state, while a legislators are still discussing and considering repealing CON laws in Georgia.
So, what do these sweeping changes to long-established CON laws mean for healthcare systems? For one, as we're seeing now in Florida, it presents new opportunities for expansion into new communities, cities, even new states. It allows hospitals to react quicker to growing patient needs, giving them a green light to plan expansions or bed additions without state board approval. Of course, some smaller systems may see the dissolution of CON laws as a potential influx of competition. Here's a few points, from a construction standpoint, we think will help prepare our clients for building, or competing, in a market no longer constrained by CON laws.
Start Small, Plan Big
If you're looking to bring new care to underserved communities, a micro hospital or FED could be the right facility type for you. With any healthcare project, speed to market is important so our clients can start serving patients as soon as possible. In a market where CON laws are gone, and multiple providers are looking to expand facilities or establish care in new communities — at the same time in competing areas — speed to market is vital. A skilled construction team can build an 8-bed micro hospital much faster than a traditional acute facility. Then, once the patient base is established and if there's still greater need, micro hospitals can be expanded to become acute care facilities in the future. In the same vein, FED's can be built in under a year and expanded into micro hospitals further down the road.
The Early Bird Builds Faster
By now, you've heard about modular construction and the impact it can have on healthcare construction. We've had great success using modular construction to erect hospitals faster, with improved quality. The key here is early involvement. If the design is finished and you're handing the drawings to your construction team, modular and prefabrication will not create the same value. In fact, the building methods may slow down construction if not properly planned early during the design phase. If you engage your contractor and design team at the same time to work together, work modular opportunities into the design, and plan out construction early, then you can build time and cost savings into your project. Early contractor involvement also gives your builder time during preconstruction to hire trade partners, lock in fees, secure materials, and avoid negative impact from lead time volatility or cost surges later in the project.
Healthcare providers in the markets where CON laws are changing or have already been repealed should know more competition is on the horizon. The positive impact from these changes should prove to be expanded services and care for patients in underserved or overpopulated areas. For our clients who are looking to expand existing facilities or branch out into new areas, a micro hospital or free-standing emergency department offers a fast construction schedule with the potential to expand in the future. The best way to stay competitive in terms of speed to market is to engage your builder early and empower them to work with your design team to find modular opportunities and ways to eliminate uncertainty during preconstruction.
CON Law Legislation and the Impact on Healthcare Development
By Matt Valentine, Project Executive
Join our subscribers to keep up with the latest content from industry experts.