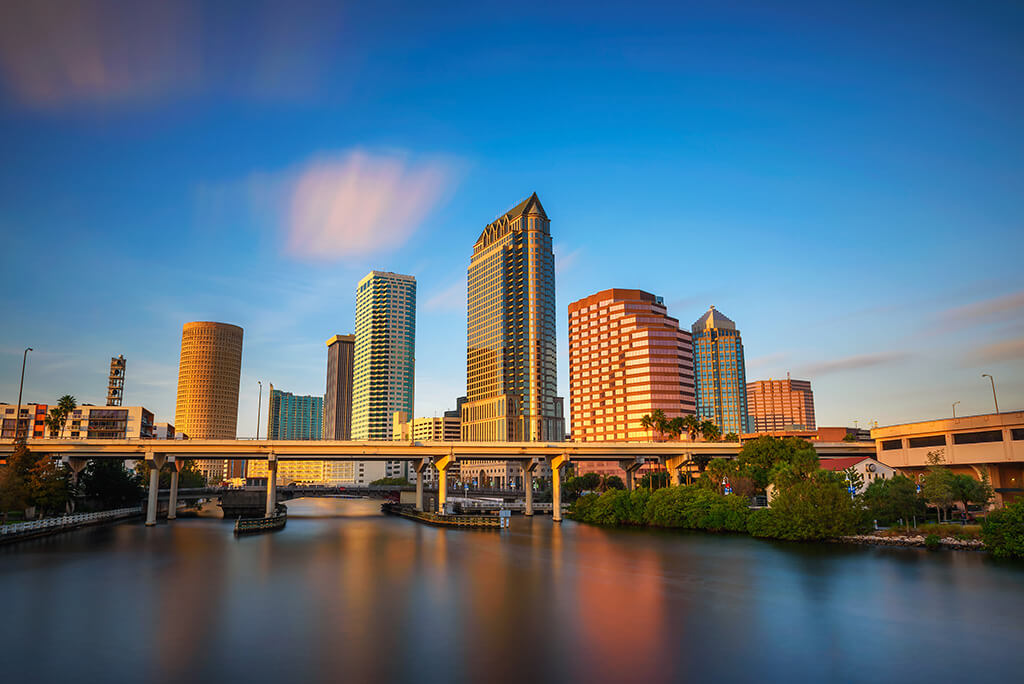 Placemaking has become the X factor for today's smart urban developer.  It is defined as creating quality places that people want to live, work and play.  Here in Florida, it's bayfront cities in Tampa and St. Petersburg or beachfront real estate in Ft. Lauderdale or Miami. Of course, when there's one main target area in a city, real estate is limited. Geographic limitations combined with the ongoing mass migration to Florida —
more people
have already migrated to the Sunshine state in early 2022 then the same time last year — is leading to a rising trend in high-rise towers in the Florida multifamily market.
Right now, I'm tracking about 30 proposed high-rise projects through development approvals in the state of Florida. Nearly all of them are in those hot spots we already discussed — Tampa, St. Petersburg, Miami, and Fort Lauderdale. It makes sense, when space is limited and demand is high, the only place to build is up. With increased multifamily projects comes a surge in other developments as well. Placemaking done well is mixed-use. No one wants to live isolated in a tower. Aside from being near the ocean or bay, the appeal of urban living is the ability to walk out your door to your office, a restaurant, a trendy bar, or to grab a cup of coffee. The more high-rises that appear in the skylines, the more opportunities for new retail and mixed-use properties to thrive.
What about larger, more sprawling cities like Orlando? There are no physical geographic constraints, so there's also no appeal for dense, populated living. That's why as the population increases, Orlando continues to sprawl out. We're also seeing a surge in multifamily developments but not nearly as many high-rises. The luxury of having space is being able to build out. We're seeing large, low to midrise luxury apartment developments. High-rises are more expensive to build, so developers building these mid-level properties can put their budget towards increased amenities.
The mixed-use market sector is constantly evolving — from malls to outdoor shopping, to lifestyle centers, and now placemaking. It seems like it's been a steady shift towards building up places around where people want to live. As populations shift all over the country, placemaking will continue to be a focus for commercial developers looking to invest where demand and the population is. Sometimes that forces you to build up in highly sought-after spaces, and sometimes that leads developers to building out and creating their own "place to be."
Hottest Florida Markets for High-rise Construction
By Doug Storer, Director of Business Development
Join our subscribers to keep up with the latest content from industry experts.