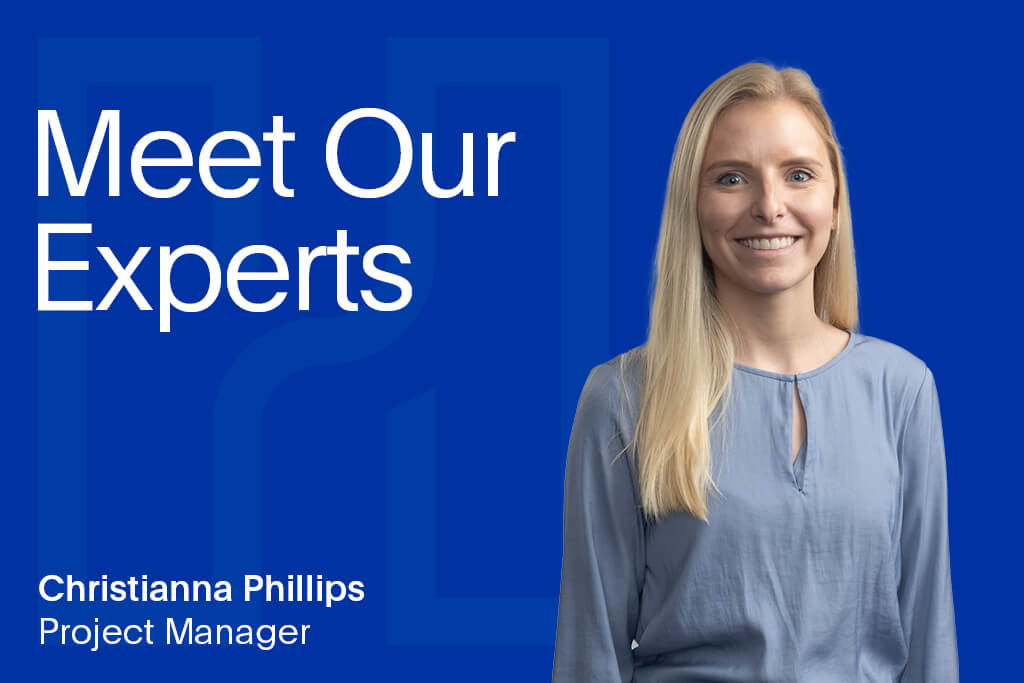 Christianna Phillips is a project manager working with our Alabama Division leading projects in Birmingham. Get to know more about her in just 9 questions.
1. What's your day-to-day look like?
It changes depending on the phase of the project but mostly I am working with our field team to make sure all trade partners have contracts, have their materials approved by the architecture team, and the materials are on their way to the jobsite. In order to write subcontracts, I have to work closely with the design team to understand the drawing details and vet any issues prior to even the material being ordered.
What's the one lesson you've learned in this industry (or in previous career industries) that's stuck with you?
Respect and empathy are key. There is a wealth of knowledge in our industry held by the generation before us. That knowledge is unlocked by asking questions and seeking first to understand from others' perspectives. I learn something new every day as a project manager.  
2. What's the last thing you did to help make a project run smoother?
One item I came up with for the UAB Science and Engineering project was a "Finishes Board" where all of our samples were displayed on a corkboard and labeled with corresponding grout colors, mortar colors, etc. This was a quick tool that our trade partners and field team used for quality control.  
3. How did you get started in the industry/get started on your career path?
I originally started as an interior design major due to loving construction sites as a kid, but I felt like I was missing the math and science piece that I really enjoyed. My brother suggested construction management as an alternative. I now personally love working with the Mechanical, Electrical and Plumbing trade partners and engineers, working to better understand their scope and problem-solving issues with their teams.
4. What's your most memorable project/career highlight?
UAB Science and Engineering is my most memorable project as it was my first "new build." I had previously renovated buildings but working on this project from sitework to structure to finishes was a new experience. I processed all submittals and materials, worked with our BIM team on the model, and analyzed countless details with the design team and trade partners. I also got to be full time onsite for most of the project which is where I thrive. There is truly nothing like seeing the 2D drawings come to life before your eyes.
5. What's the best part of your job?
No day is the same. There are new problems to solve, new drawing details to figure out, or new pricing to negotiate. I also love working as a team to accomplish a goal. You rely heavily on your teammates so I truly love my job.
6. What's your hidden talent? 
Maybe not a talent but I really enjoy skeet shooting. My husband got me my own shotgun for Christmas.
7. What's your favorite movie? 
Remember the Titans. It has been my favorite movie since I was 8.
8. What's your proudest accomplishment?
My first project out of school was a one floor hospital renovation. I was given the role of both superintendent and project manager and had to learn quickly how to find mentors and utilize our trade partners for guidance and knowledge.  I made lots of mistakes and often questioned if I was capable, but the experience grew me and taught me valuable lessons I continue to use today.
Meet Our Experts: Christianna Phillips
By Christianna Phillips, Project Manager
Join our subscribers to keep up with the latest content from industry experts.