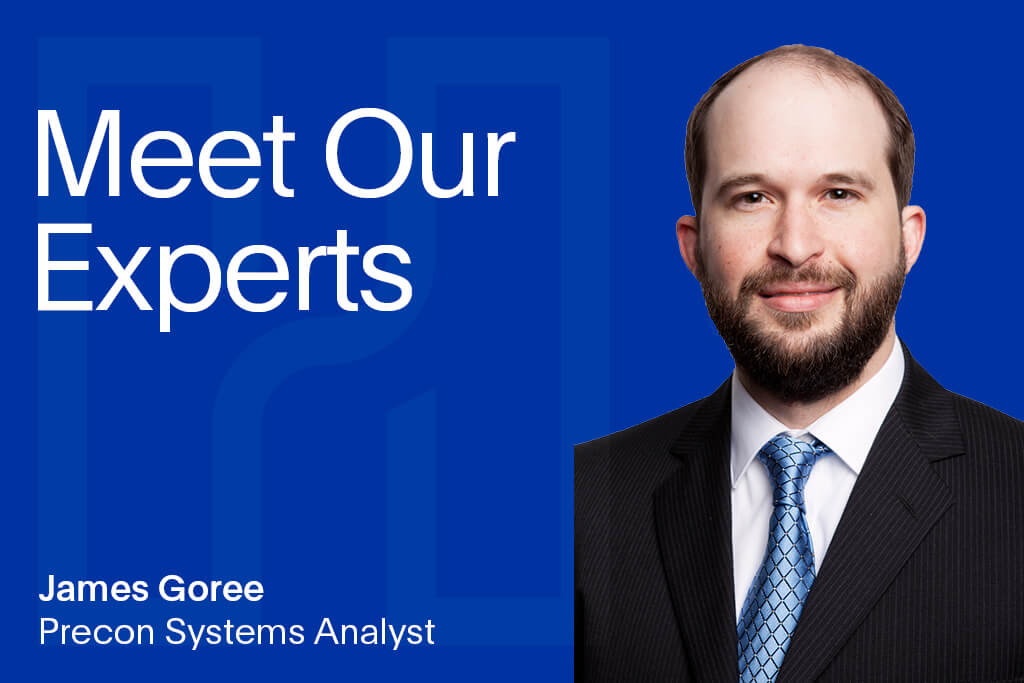 James Goree is a Precon Systems Analyst with nearly 20 years' experience. He currently helps our teams leverage technology in the precon process and developed a cost tracking platform that provides current data to our teams and clients. Get to know more about him in just 8 questions.
1. What's the one lesson you've learned in this industry that's stuck with you?
Be the change you want to see in the world.
2. What's the last thing you did to help make a project run smoother?
I recently worked with our Alabama, Florida, and Austin teams to develop sharable scaled content for site logistics plans. Many of our project sites are urban or have topographic or other challenges that restrict our work area. This tool kit helps our teams plan accordingly for all the temporary construction logistics needed for their projects.
3. How did you get started in the industry?
I knew from about age 5 that I wanted to do something related to construction. Throughout middle and high school, I thought I wanted to be an architect. After being accepted to Auburn University, I discovered their Building Science program and changed my major from Architecture to Building Science before starting my first semester of classes. My thoughts on career path evolved throughout my time at Auburn, I started out aiming to be a home builder. My first job out of school was field engineer for a large healthcare contractor in Texas with plans to ultimately become a superintendent. Before my first project began, I had the opportunity to assist with the completion of the preconstruction process. I found Precon to be much different than it had been in the classroom. I also found that there were many opportunities to utilize technology in my day-to-day work. I spent the next 10 years in Preconstruction with HPM and another 6 years with Hoar Construction focused on Preconstruction Technology.
4. What's your fondest memory from your time with Hoar Construction?
That's a tough call after nearly 17 years. Our company-wide Summits were always a fun time of learning and reconnecting with others in different offices.
5. What's your most memorable project or career highlight?
Having grown up in an Auburn family and graduating from Auburn University, I'd have to say being involved with several high-profile campus projects: Shelby Center for Engineering, Village Dining & Residence Halls, School of Nursing, Pharmacy Research, Rane Culinary Science, and more.
6. What's the best part of your job?
Having the opportunity to work with every Hoar Division to see their innovative solutions and help implement them in throughout the business.
7. What's your hidden talent?
I can wiggle my ears.
8. What's your favorite movie?
It's a close call between Nacho Libre and Napoleon Dynamite.
Meet Our Experts: James Goree
By James Goree, Precon Systems Analyst
Join our subscribers to keep up with the latest content from industry experts.
Subscriber Form
"*" indicates required fields