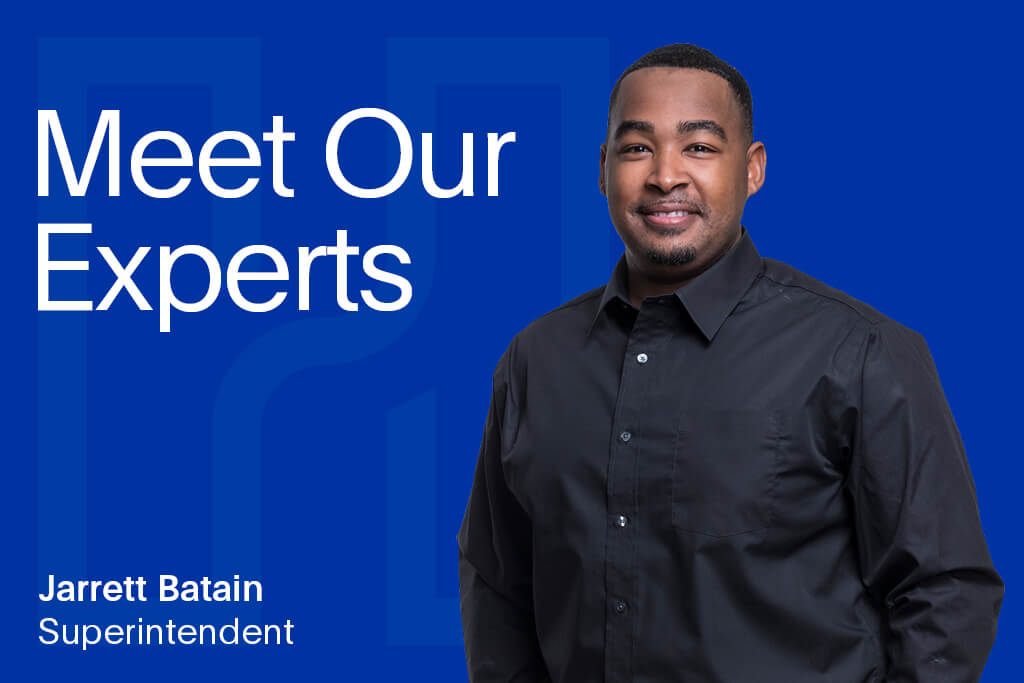 Superintendent Jarrett Batain has a decade of industry experience and is currently leading one of our Florida healthcare projects. Get to know more about him in just 11 questions.
1. What's your day-to-day look like?
My duties include coordinating subcontractors, performing quality control and safety checks, and providing on-site direction.
2. What's the one lesson you've learned in this industry that's stuck with you?
This industry comes with a lot of setbacks and unforeseen challenges. You have to learn to pivot and adjust accordingly to maintain your schedule.
3. What's the last thing you did to help make a project run smoother?
Implemented pull planning to gain trade partners' input, and beat the schedule dates to make our AHCA inspection.
4. How did you get started in the industry?
My dad is a masonry GC back home. He introduced me to the industry and all the opportunities this trade can offer.
5. What's your most memorable project?
Celebration Pointe in Gainesville, FL
6. What's the best part of your job?
Turning someone else's dream from paper into reality and knowing that it's been built with quality. Also, knowing I'm leaving behind gems for my daughter, so she can say, "my dad built that."
7. What's your favorite band or song?
Earth Wind & Fire
8. What's your hidden talent?
I'm a tennis player.
9. What's your favorite movie?
Harlem Nights, The Wood, Love & Basketball
10. What's your best memory from your time with Hoar Construction?
Being promoted to Superintendent, playing tricks on Henry Hinojosa, and being surrounded by some of the best minds in the construction industry.
11. What's your proudest accomplishment?
Being Kennedy's dad
Meet Our Experts: Jarrett Batain
By Jarrett Batain, Superintendent
Join our subscribers to keep up with the latest content from industry experts.
Subscriber Form
"*" indicates required fields