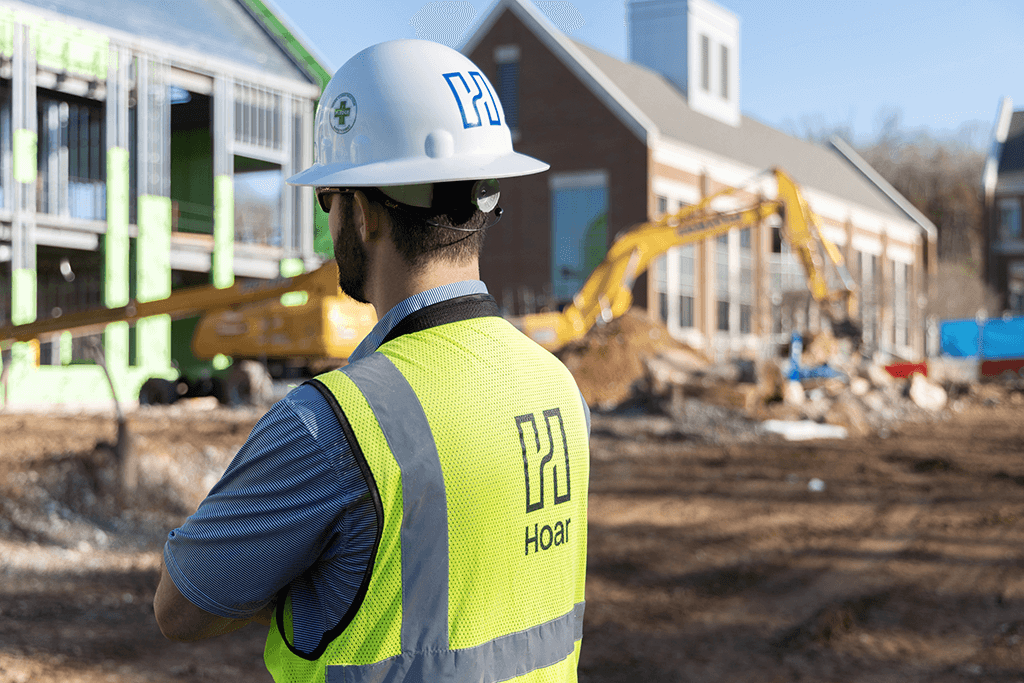 We're halfway through 2023, and despite significant challenges impacting construction — from interest rate increases to ongoing labor shortages to inflation — our industry is active right now across all market sectors. Some challenges are impacting certain markets more than others. The interest rate increases continue to create uncertainty in the capital markets, which is naturally impacting commercial real estate development and the length of time it is taking to secure financing. Here's what we're seeing in terms of what's driving development in different markets, and some of the ways general contractors can help keep projects on schedule — even when start dates are pushed back due to financing challenges.
Multifamily
Over the past few years, there's been a multifamily boom in major national cities like Dallas, Houston, Atlanta, Nashville, Charlotte, Orlando, Tampa, Miami, and more. In spite of rising interest rates, historically high material costs, and shrinking supplies, the demand for new multifamily housing in the country's most populated cities remains high. In fact, contractors in some of the most booming cities are experiencing challenges keeping up with the demand and are having to find creative solutions to overcome material shortages in highly active, competitive markets.
Mixed-Use
In the same way population growth and shifts are driving multifamily development, mixed-use developments are being planned in and around where people want to live. It's not a new trend, but we're seeing mixed-use features, like first floor retail spaces, designed into multifamily high-rise structures on a large majority of our ongoing projects. On some of our projects, it's almost treated a requirement. As people who live, work, and visit downtown want more walkability and access, first floors are seen as prime-time real estate opportunities. In fact, many of the city design review boards want to see the ground level of taller buildings activated to the public at the street level with retail, transit stations, open space, or community center facilities.
Beyond multifamily, we're also seeing mixed-use merging with other market sectors like office and healthcare. Consumers want the convenience of many different business types in a single location so they have the ability to complete multiple tasks wherever they are — especially closer to their homes. We've already covered why that's driving downtown retail openings but we're seeing suburban mixed-use developments incorporate medical office buildings, post offices, office spaces, in addition to traditional retail and grocery tenants. Literal one-stop shopping is very appealing to consumers and driving developers to meet that demand.
Office
The pandemic clearly changed the way people want to work. Employees are seeking ways to build flexibility and freedom into their schedules and work settings. To keep up with the evolving needs of employees, employers and developers are building new office space or adapting existing space. We've seen companies reducing their traditional conference space in favor of more collaborative meeting spaces or flex workspaces. We're also seeing renovations including new amenity features like coffee shops, relaxing lounge spaces, or even convenience-retail options so employees can run errands on breaks.
Healthcare and Higher Education
Institutional work has been the most active over the past few years. Higher Education clients are actively renovating and upgrading their campuses to attract students, and healthcare organizations are building to meet needs in markets big and small to increase access to care of all types and make necessary improvements and upgrades. We've especially seen an increase in new or expanded behavioral health facilities and smaller, more convenient general healthcare facilities closer to where people live.
Early Partnerships Overcome Delays
Now, as I mentioned at the beginning of this article, the commercial development markets have been especially impacted by financing challenges, inflation, and supply chain lead times. All these issues add up to delays — which is detrimental to ROI's and the overall success of a project. While even the best builder can't get lost time back, they can plan and apply processes to create efficiencies at every step of the project life cycle that will avoid further delays and increase the speed of construction.
General contractors are used to volatility and inflation by now. Starting during the pandemic in 2020, our preconstruction experts have had to find ways to monitor fluctuating costs and historic lead times and build those expanded prices and time into our schedules and budgets. Our precon leaders have a cost tracker application where they can share up-to-the-minute accurate cost data to our project teams so the budget and cost information they share with clients is accurate and reliable. We know from experience that when our project teams partner with design teams from the beginning, early in the design phase, we can start projects on time, with less rework, less last-minute design changes due to supply issues, and less impact from lead times.
To achieve success and remain on schedule, developers need to be prepared to look beyond the proposed price when choosing the builder for their projects. I realize that sounds like a GC advocating for higher fees, but we have had success changing the way we staff projects. The markets are in flux and we have to adapt to build under these uncertain conditions. To properly plan for and navigate through ongoing challenges, it takes a larger project team.  For example, we're able to avoid supply chain delays and cost increases by procuring materials early but that requires staff onsite at materials warehouse storage, additional project managers to work closer with trade partners to ensure materials are ordered, and a larger preconstruction team to study the market trends and plan accordingly. The right builder with the proper team can help you continue to achieve successful developments in a high demand market, while mitigating your risk to negative impacts from rising costs and dwindling supplies.
Mid-Year 2023: Market Activity and Trends
By Turner Burton, President
Join our subscribers to keep up with the latest content from industry experts.
Subscriber Form
"*" indicates required fields