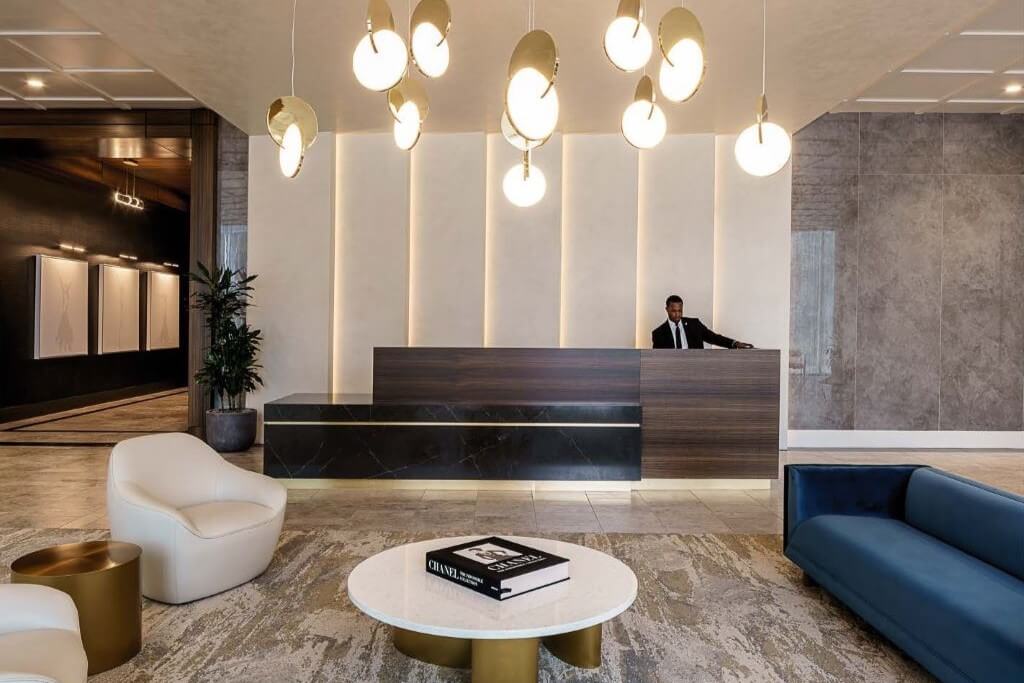 Hospitality was one of the hardest hit industries during the pandemic. Think back to 2020 when lockdowns began and people stayed home, the tourism and lodging markets essentially came to a grinding halt. But there's brighter, busier days ahead for the hospitality industry.
I just attended the Lodging Conference in Phoenix Arizona, and it was the was the largest attendance in the 28-year history of the conference. The overarching topic of conversation? Travel is back – both international and domestic. According to data from The U.S. Travel Association, domestic travel in 2023 is expected to exceed 2019 levels for the first time since the pandemic. The travel industry has a tailwind behind it and it's helping bring hotel occupancy levels back up to pre-pandemic levels. How is this positive growth driving development? Primarily, we're seeing brands setting their focus on improving established, existing properties. However, the uptick in travel is driving interest in new hospitality properties in some of the hottest markets.
Pent Up Demand for Renovations
For most developers, any plans for renovations or upgrades were put on hold due to the pandemic. Now that travel is up, owners who have put off a lot of capital expenditures are taking a closer look at existing properties they need to renovate. There's a lot of renovation, addition, and new amenities being added to hotels and resorts. That's primarily what our hospitality builders are working on now — helping clients work through that backlog and pent-up demand for renovations. In addition to projects being put on the backburner due to previously decreased travel, new construction is still challenged by high interest rates, lender concern, and insurance costs. All of those factors make renovations versus building new properties more financially feasible, and a more attractive option for owners right now.
Hotel Groundbreakings Still Happening
It's true that higher interest rates are making new hospitality projects harder to get financed. More difficult, yes, but not impossible. We just completed a 5-star, Conrad Hilton high-rise hotel in Nashville. The Music City saw a record number of visitors in 2022 with an impressive 9.5 million rooms nights sold — the most ever hotel room nights sold in a single year in Nashville. With those numbers, it's no wonder new hotels are being built. Just this year another hotel project of ours, the Loren at Lady Bird Lake, was named one of the best new hotels by Conde Nast — along with hotels in major domestic travel destinations across the country. And there's plenty of eagerly anticipated openings of international hotels this year.
Get Projects Greenlit with More Complete Drawings
That's the good news – select new hotel projects are being greenlit. Developers need the right partners who can help them find workarounds to secure funding and keep projects on track. Owners have a harder sell to lenders right now, the more project definition they come armed with during their pitch, the higher the chance of success. A few years ago, a great location and a vision may have been enough to have lenders lined up to sign the deal. Now, developers would benefit from showing up to a finance meeting with a complete set of plans with detailed, accurate pricing information. The right builder can deliver that scope of information to a client if they're brought in early enough. Early engagement is crucial in these market conditions, so your builder has the time and access to collaborate with the design team and trade partners to study every material and identify any potential long lead times that threaten your project's success.
I'm excited to see the hospitality market on this positive, uphill climb. This is a great time for owners to improve and expand their existing properties to attract the influx of travelers. And even though lenders are still timid about new hospitality projects, they're still signing deals on new hotels in some of the hottest destination markets.
Want to learn more about how we can help you build or renovate your next hospitality project to drive revenue and meet your business goals? Fill out this short form, and someone will contact you.
Travel is Back, The Hospitality Industry is Following
By Doug Storer, Director of Business Strategies
Join our subscribers to keep up with the latest content from industry experts.