​We are currently building our sixth project with multifamily developer Stanmore Partners. As we built our partnership by delivering successful projects, our client placed their trust in our preconstruction processes and use of the Last Planner System in the design phase. The first two projects we completed were delivered through more traditional building delivery methods, where the design documents were handed off to us. On our third project, our client trusted us to be more involved in the early phase of design in an effort to improve the project experience — from a more reliable budget to a successful schedule.  
Based on the improved results in that project, our client allowed us to hold a pull plan exercise with the design team at the beginning of the design phase on our fourth project, the Ravella at Sienna Plantation. After that exercise, our client completely bought into our process and now expects us to engage and collaborate with the design team on every project. Through early involvement and by applying preconstruction practices to the design phase, we've been able to deliver value by achieving budget goals, delivering savings, reducing design rework, achieving design document milestones and IFC completion, making construction state dates, adhering to construction schedules, and building stronger team relationships.  
The improved value delivered by our increasing earlier involvement on Stanmore projects is evident when you compare the dates IFC documents were issued on projects where we engaged early and applied the Last Planner System in the design phases, and projects we did not. This graphic shows that while we either met the construction date or even beat it on projects where we were engaged earlier, the design team was not able to produce IFC documents on time on any project where we were not brought in early as partners.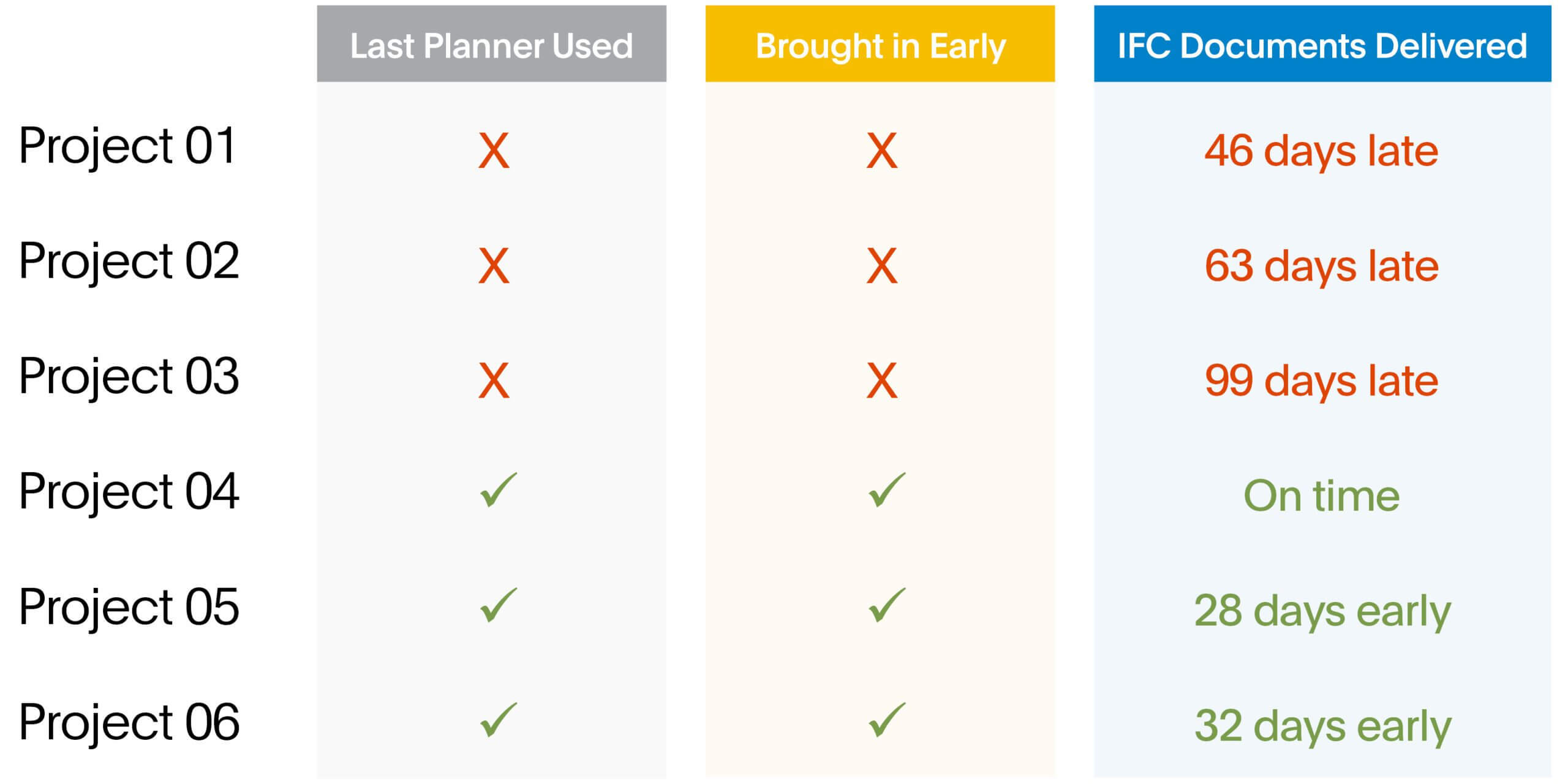 In addition, if we look at those same projects and compare the estimated budget to the updated budget after IFC documents review, you'll see a similar trend. When our project team was engaged from the beginning of a project and able to partner with the design team, we were able to work together to keep the budget in line with the expectations of our client. The difference is our team was able to continuously review the design as it was being drawn and compare materials selections to actual costs and availability. The alternative is being handed a set of completed drawings only to find the market has changed or certain materials are experiencing long lead times that impact the budget.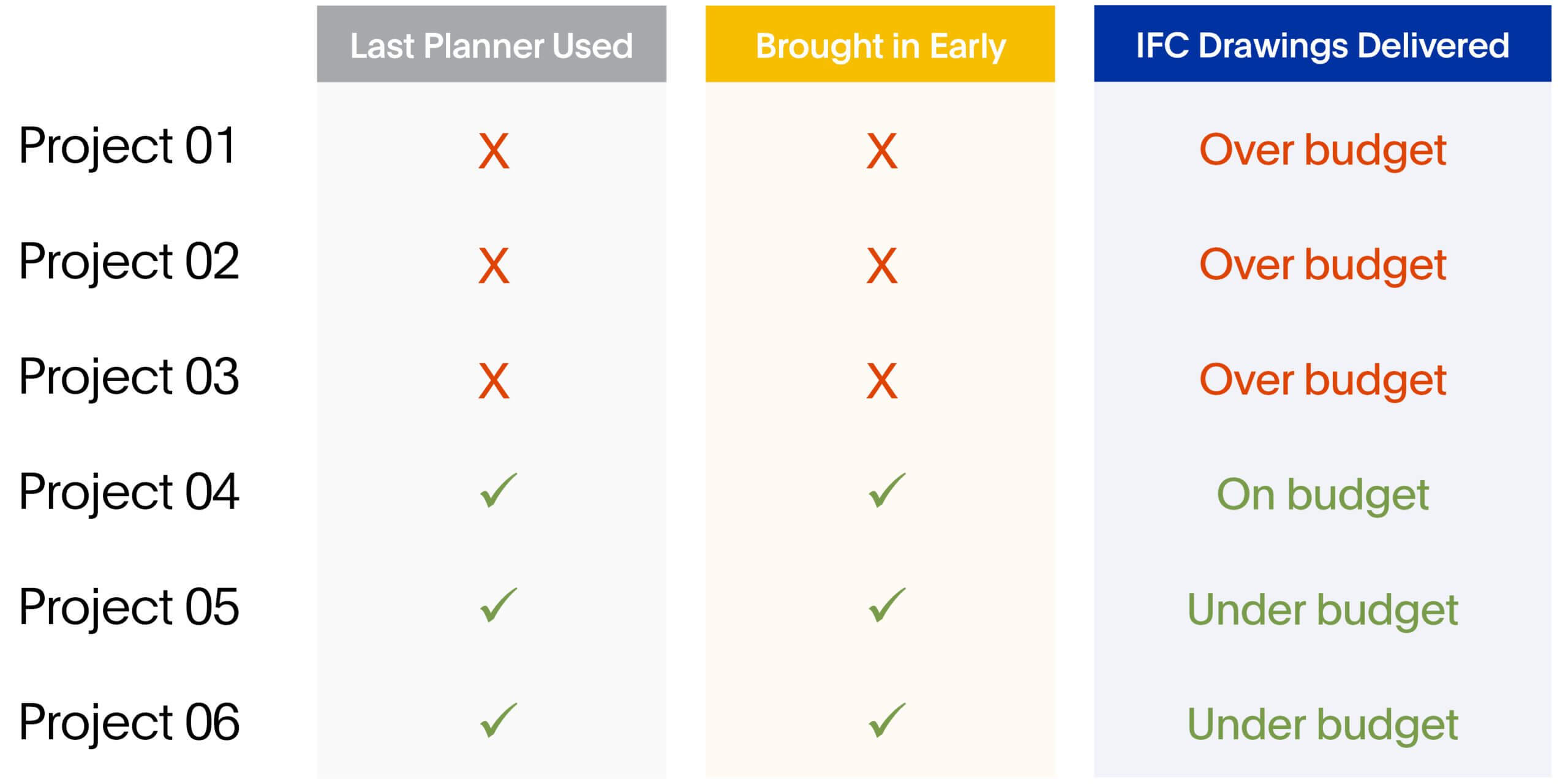 Early contractor involved improved reliability in the budget and schedule. Our history and evolving trusted partnership with Stanmore is proof of that fact.