Student Co-Op and Intern Programs
See what it's like to work and grow as a part of our family.
We believe the best possible way to prepare for a career in the construction industry is to combine on-the-job training with academics and school work. The goal of our co-op and intern program is to create a learning environment where students gain a fundamental understanding of the construction industry while contributing real work to active projects. Currently, we employ 78 former co-ops/interns, six of whom are now part of executive leadership.
Co-op students are hired to work three semesters, alternating work with school, and spend a semester in each career path – project management, field operations, and preconstruction. Student interns work one semester in one career path, with the opportunity to come back for additional experience. Both co-ops and interns are eligible for company benefits, and at the beginning of each work term, students are matched with an employee mentor to guide them.
Preparing You for Future Success
Q: Will I have a choice in career paths?
A: Depending on our needs, you will most likely have the choice of working in preconstruction, project management, or field operations. Additionally, you may share your preference of which market sector you are interested in working in — retail/mixed-use, healthcare, office/commercial, cultural/entertainment, education, civic/government, residential/hospitality, or industrial/manufacturing.
Q: What is Hoar's hiring process?
A: The first-round interview, usually a more casual panel interview, is typically during college co-op interview day or the day after the career fair. This is our chance to get to know you and for you to learn about our company, culture, and people. A second interview or set visit may be scheduled after the panel co-op interview or career fair day.
2022 Fall Recruiting Schedule
9/28 Murray State Safety Career Fair
9/28 Kennesaw State STEM Career Fair
9/28 AU ASCE Career Fair
9/28 East Carolina University Career Fair
9/29 Texas State Construction & Concrete Career Fair
9/30 Purdue Construction Management Career Fair
10/5 Rose-Hulman Institute of Technology Career Fair
10/8 UA vs Texas A&M Recruiting Tailgate
10/11 UTK Construction Career Fair
10/11 UA Co-Op Interview Day
10/19 MTSU Fall Networking Event
10/26 MTSU-Hoar Social Info Session
11/12 AU vs Texas A&M Recruiting Tailgate
11/26 AU vs Bama Tailgate
Check back later for our Spring 2023 Schedule.
For more information, visit our Careers page.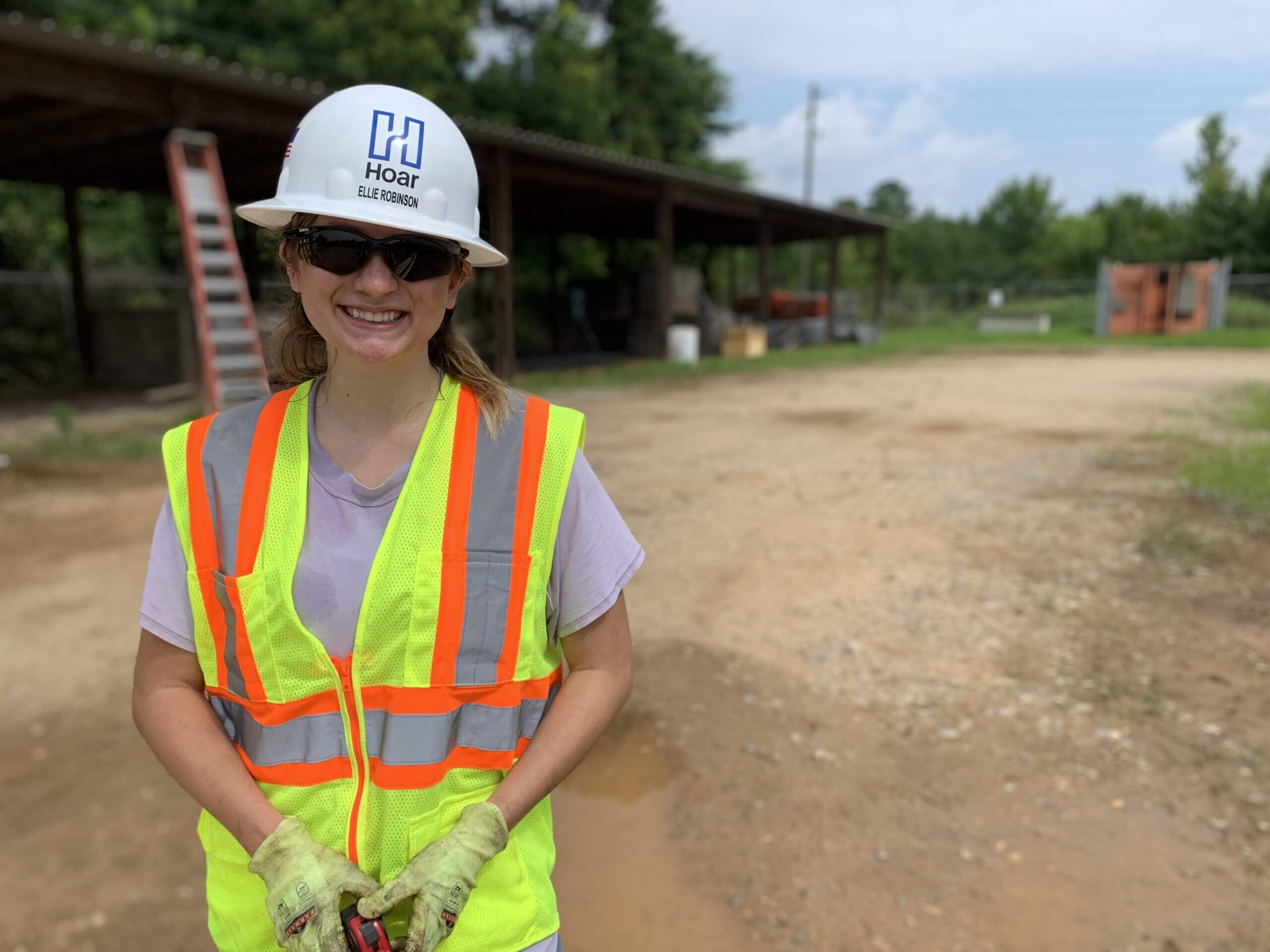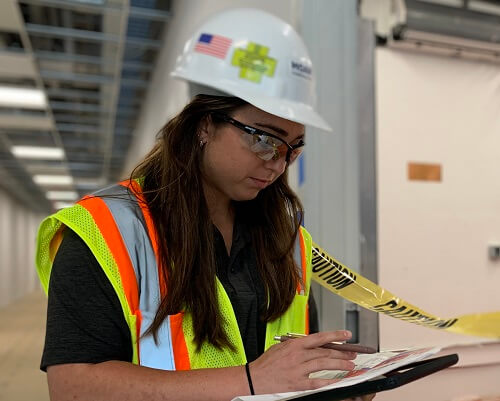 Brie Palmer, Assistant Project Engineer, Former Co-Op
"I guess it really boils down to Hoar has people with great communication skills. They don't sound like they're trying to sell the company to you, they were honest and easy going and it really made me want to join the Hoar construction team."
Andrew Storer, Field Engineer
"I would say company culture is the most important factor in choosing a company to work for. I believe if a company has a great culture all the other good stuff tends to follow along. During recruitment, I got to hear from people close to my age within the company about their own experience and it helped me choose Hoar — first as an intern and then as the company where I launched my career."