Delivering quality commercial construction in the D.C. Metro area and beyond, let us plan and build your next project. Fill out the form, and someone will contact you.
DC Office
(P) 703.225.7500
(F) 703.225.7501
8200 Greensboro Drive, Suite 1150
McLean, Virginia 22102
Jeff Kruse
Division Vice President
(P) 703.225.7500
Rob Mooney
Director, Business Development
(P) 703.225.7500
"The DC Metro area is a unique and resilient market. Traditionally bolstered by the federal government and supporting companies, the area now has more private sector growth as Amazon expands in northern Virginia. The opportunities to build are here, but we're not just focusing on building. We want to improve the process. From enhanced preconstruction services that lead to better projects and end results for our clients through the final punch list and acceptance, we're always looking to enhance our delivery in a way that is impactful to our clients, end-users, and local communities."
– Jeff Kruse
If you're interested in becoming our trade partner, click here.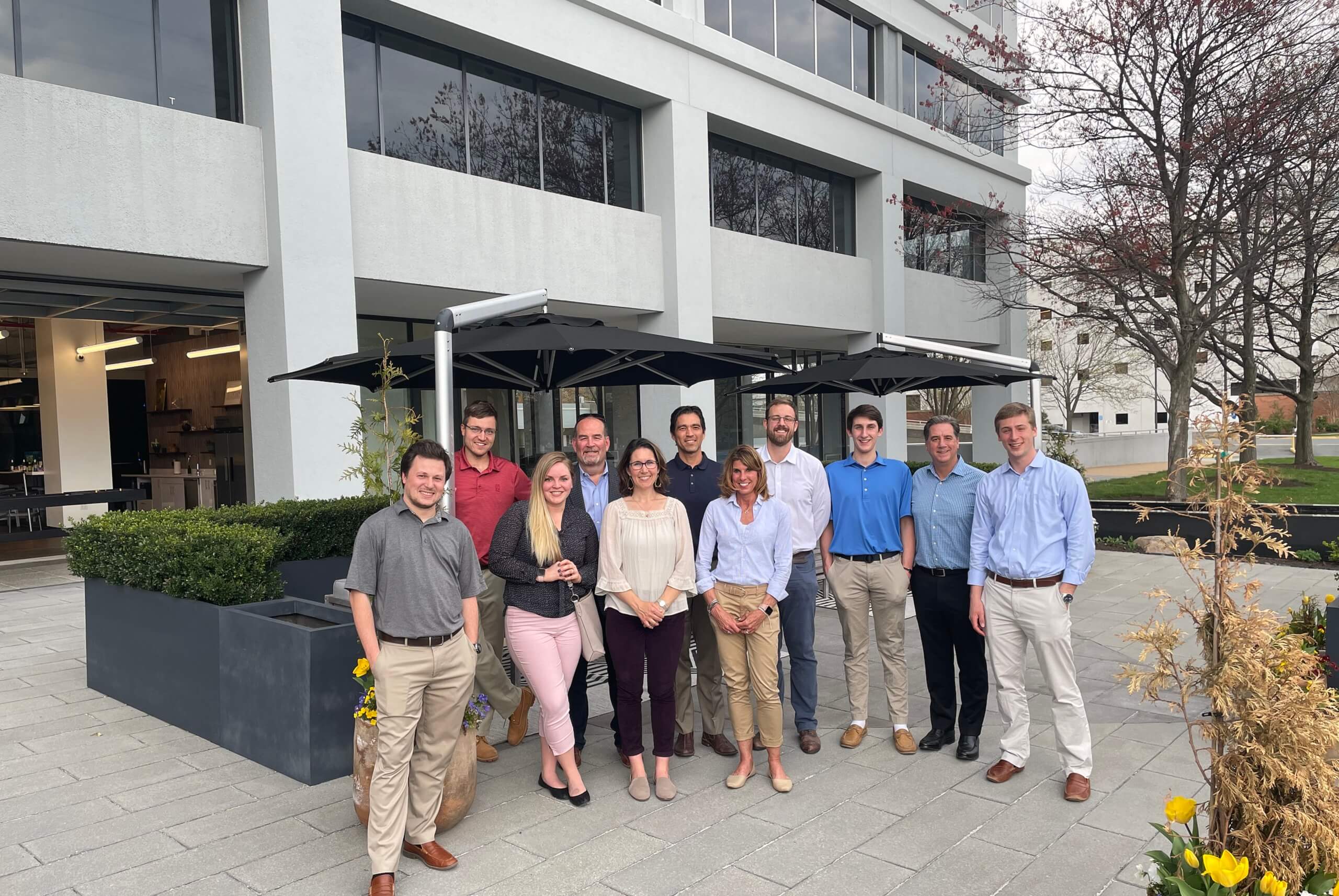 The DC Division officially formed in 2014, though Hoar Construction had built projects in the area for some time. From our experience, the best recipe for success isn't to send personnel from other divisions to projects, but rather to create a core group of local experts that know the clients, consultants, trade partners, and jurisdictions. So we decided it was time to have a permanent DC base, and a large joint venture project with another national firm led Hoar to connections that would go on to start and lead the local DC office. Today, several national clients are shared among other divisions that have helped grow the business – not just in DC but around the country. The DC office started with a focus on multifamily projects but has since expanded its resume to include commercial and institutional projects, along with a strong healthcare portfolio currently building in the top health systems in the DC Metro area.
Active in multiple community organizations and charity endeavors, the DC office has become known for their service as much as for their dynamic spirit. Whether they're volunteering for local nonprofits such as Second Story, Shoes4Kids, the Boys and Girls Club of Greater Washington DC, or organizing local restaurant food donations for healthcare workers during the pandemic, they believe giving back of their time and energy is essential. But they also make sure to take time out to bond as a team, playing trivia on their lunch hour or engaging in friendly wagers with other divisions in the company.