The value of our preconstruction services can be obtained throughout the development timeline — from analyzing markets to uncovering opportunities to maximize investment to working with our clients to make sure conditions of satisfaction are a part of the conversation from the beginning. We're able to deliver projects with increased certainties and less waste by finding efficiencies in scheduling, budgeting, equipment, and more. Our preconstruction process was designed to form solid partnerships between our clients, our team, architects, engineers, and anyone with a stake in the final product.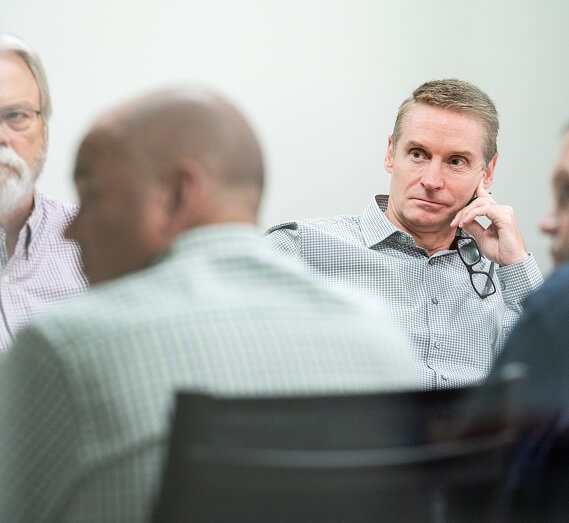 Preconstruction services are more than just estimating. Our team of experts gets deep into the details of feasibility, site work, quality, and safety to create a system to manage unexpected challenges to schedules and budgets, and formulate a plan that includes cost estimates but also so much more.
"When you engage our Preconstruction team early in the development process, you get the kind of partnership that lifts the heaviest load. We're builders by nature, and we're obsessed with planning for the unexpected so our clients don't have to."
– Mark Winters, Vice President of Preconstruction
What to Expect from our Preconstruction Team
An Open Book Process

We clearly communicate the details of the budgets and schedules we produce and look for team buy-in.

Collaboration With Design Team

Based on Lean principles, we strive for continual, meaningful dialog with the design team to enhance their efficiency and eliminate surprises.

Delivery Model Flexibility

To meet your preferred delivery model, from design-build to design-assist to design-bid-build to integrated project delivery, we work together to meet your conditions of satisfaction and exceed your project expectations.

Existing Conditions Assessment

We have the technology to accurately document existing building/site conditions in preparation for renovations or assisting with geotechnical and site remediation needs prior to site selection.

Supply Chain Planning

Our leadership stays abreast of changing market conditions that affect material supply costs and deliveries so we are able to plan and protect our clients from new challenges.

Handling Labor Shortages

We look to prefabrication, modular, and other techniques to reduce labor needs and also use scheduling to make the best use of subcontractor availability.

Built-In Value

We avoid unnecessary value engineering by addressing concerns and setbacks on the front end, before they happen, to build certainty and value into your budget, schedule, quality, and final outcomes.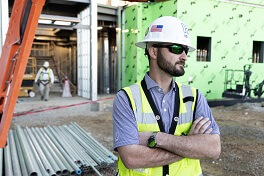 Our safety approach focuses on the elimination of hazards to provide safer projects for our employees, trade partners, clients, and the public. This requires us to go beyond working cautiously around hazards and prompts a deeper commitment to incident prevention.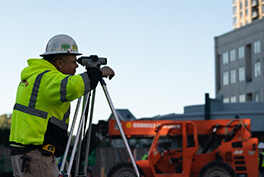 Quality construction begins with safe construction, and the process to get there begins well before construction starts. We use lessons learned from past projects as well as trends from our warranty program to help the design team select systems and materials that last.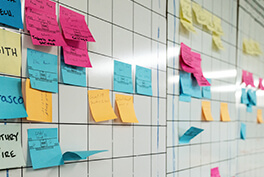 Based on Lean construction principles and processes, SmartBuild® is a collaborative team effort where all project team members and stakeholders work together to plan, organize, and execute work for our clients with impeccable coordination, efficiency, and flow.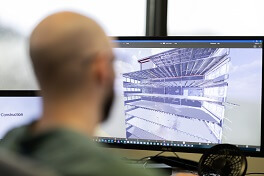 While our approach to construction technology is progressive, we're also practical. The bottom line in choosing to use a technology product or service, always, is whether or not a tool helps us deliver a better project and better value for our clients.