Quality construction begins with safe construction, and the process to get there begins well before construction starts. We use lessons learned from past projects as well as trends from our warranty program to help the design team select systems and materials that last. Our goal is to deliver a product that functions exactly as expected.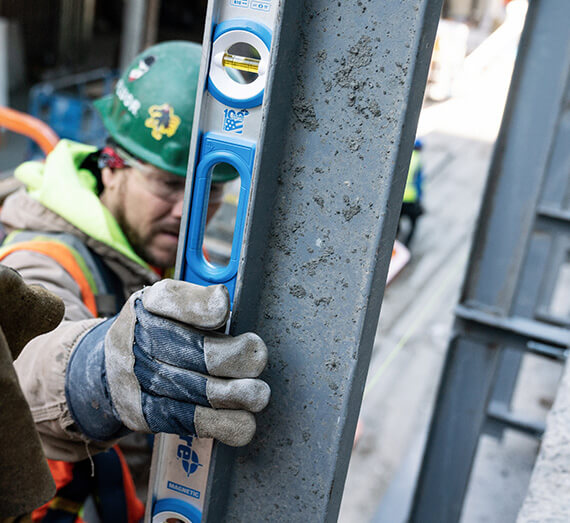 "We have one of the best quality programs in the business, and it works because we measure it. With an 85% repeat business rate, our efforts to be a quality builder and a good partner speak for themselves." – Pape Fall, Director of Quality Assurance
The goal of our Quality Program is to deliver a product that functions exactly as expected, using a three-pronged approach.
1. Our Safety-Quality Preplanning Method: Before construction begins we identify and find ways to eliminate quality risks and incorporate project-specific strategies into our subcontracts.
2. Constructability Review: We carefully study details and consider likely risks and long-term viability of systems, techniques, and materials throughout every stage of design and construction.
3. Service: Our quality program works because we measure it, including tracking warranty costs that have decreased around 10% annually over the last several years.