We believe the best possible way to prepare for a career in the construction industry is to combine on-the-job training with academics and school work. The goal of our co-op and intern program is to create a learning environment where students gain a fundamental understanding of the construction industry while contributing real work to active projects. Currently, we employ 78 former co-ops/interns, six of whom are now part of executive leadership.
Co-op students are hired to work three semesters, alternating work with school, and spend a semester in each career path – project management, field operations, and preconstruction. Student interns work one semester in one career path, with the opportunity to come back for additional experience. Both co-ops and interns are eligible for company benefits, and at the beginning of each work term, students are matched with an employee mentor to guide them.
Hoar firmly believes in the co-operative education program. Many of our full-time employees were former co-op students who have made a career in the field of preconstruction, project management, and field supervision. In fact, the vice presidents of our Alabama, Texas, Florida, and Tennessee Divisions started with Hoar as co-ops during college.
Internships
The goal of Hoar's intern program is to provide an environment in which the student can gain an understanding of the fundamentals of the construction industry. Internships generally take place during one semester only, mainly in the summer, but spring and fall opportunities are available as well.
Student Co-op
Each co-op student will be assigned a specific project manager, superintendent, or estimator at the beginning of each work term, depending on whether or not the student is located in the field or in the office. This person will serve as your mentor and be responsible for supporting your objectives throughout your time with Hoar Construction. Co-Ops traditionally rotate through one area of work a semester, for a total of three semesters, or a full year of work experience.
Fall 23 Campus
Recruiting Schedule
August
30
Georgia Southern STEM Career Fair
September
5
Auburn BSCI Meet & Greet
6
Sam Houston State Engineering Tech Career Fair
7
Mississippi State BCS Career Fair
8
Mississippi State BCS Clay Shoot
9
Alabama vs. Texas Tailgate
12
University of Virginia Career Fair
13
University of Houston Engineering and Tech Career Fair
14
Texas State Career Fair
Jax State Safety Career Fair
University of Florida Rinker Career Fair
19
FSU-FAMU Stem Career Fair
Auburn BSCI Golf
20
Auburn BSCI Career Fair
Alabama ASCE Networking Social
21
Texas A&M Career Fair & Interviews
Auburn BSCI Interviews
22
Texas A&M Interviews
Catholic University Career Fair
University of Southern Florida Engineering Career Fair
26
University of Maryland Career Fair
27
Murray State STEM &OSH Career Fair
Auburn ASCE Career Fair
George Mason Career Fair
28
Murray State Interviews
Auburn ASCE Interviews
UT Tyler Engineering Career Fair
29
University of Cincinnati Construction Connections
October
4
Mississippi State Co-Op Interview Day
Alabama Employer in the Foyer
Angelo State Career Fair
6
UTSA Construction Science Career Fair
10
Alabama Co-Op Interview Day
11
MTSU CCM Networking Event
16
Alabama CES Golf Tournament
17
Virginia Tech Career Fair
19
University of Tennessee Construction Career Fair
21
Alabama vs. Tennessee Tailgate
26
LSU Construction Interview Day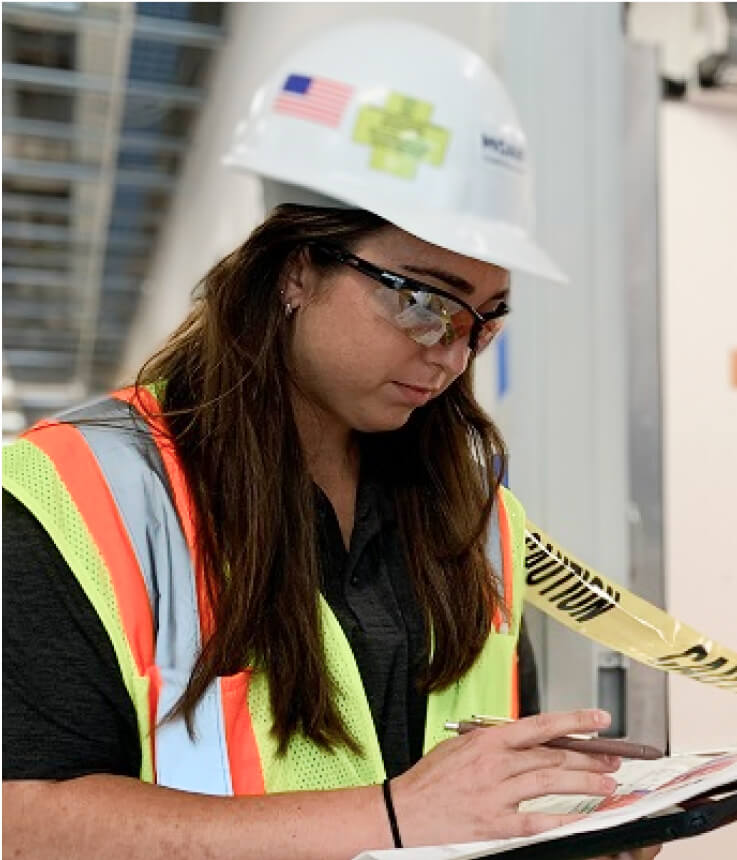 Brie Palmer
Assistant Project Engineer, Former Co-Op
"I guess it really boils down to Hoar has people with great communication skills. They don't sound like they're trying to sell the company to you, they were honest and easy going and it really made me want to join the Hoar construction team."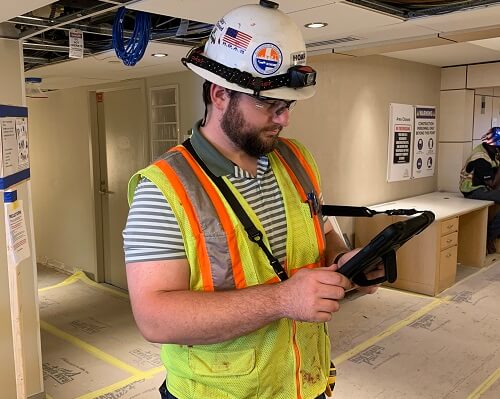 Andrew Storer
Field Engineer
"I would say company culture is the most important factor in choosing a company to work for. I believe if a company has a great culture all the other good stuff tends to follow along. During recruitment, I got to hear from people close to my age within the company about their own experience and it helped me choose Hoar — first as an intern and then as the company where I launched my career."
Abilene
Atlanta
Austin
Birmingham
Chattanooga
Houston
Nashville
North Texas
Orlando
Tampa
Washington DC
Abilene
Atlanta
Austin
Birmingham
Chattanooga
Houston
Nashville
North Texas
Orlando
Tampa
Washington DC
Abilene
Atlanta
Austin
Birmingham
Chattanooga
Houston
Nashville
North Texas
Orlando
Tampa
Washington DC
Abilene
Atlanta
Austin
Birmingham
Chattanooga
Houston
Nashville
North Texas
Orlando
Tampa
Washington DC
Abilene
Atlanta
Austin
Birmingham
Chattanooga
Houston
Nashville
North Texas
Orlando
Tampa
Washington DC
Abilene
Atlanta
Austin
Birmingham
Chattanooga
Houston
Nashville
North Texas
Orlando
Tampa
Washington DC
Abilene
Atlanta
Birmingham
Chattanooga
Houston
Austin
Nashville
North Texas
Orlando
Tampa
Washington DC
Abilene
Atlanta
Birmingham
Chattanooga
Houston
Austin
Nashville
North Texas
Orlando
Tampa
Washington DC
Abilene
Atlanta
Birmingham
Chattanooga
Houston
Austin
Nashville
North Texas
Orlando
Tampa
Washington DC
Abilene
Atlanta
Austin
Birmingham
Chattanooga
Houston
Nashville
North Texas
Orlando
Tampa
Washington DC
Abilene
Atlanta
Austin
Birmingham
Chattanooga
Houston
Nashville
North Texas
Orlando
Tampa
Washington DC
Abilene
Atlanta
Austin
Birmingham
Chattanooga
Houston
Nashville
North Texas
Orlando
Tampa
Washington DC
Abilene
Atlanta
Austin
Birmingham
Chattanooga
Houston
Nashville
North Texas
Orlando
Tampa
Washington DC
Abilene
Atlanta
Austin
Birmingham
Chattanooga
Houston
Nashville
North Texas
Orlando
Tampa
Washington DC
Abilene
Atlanta
Austin
Birmingham
Chattanooga
Houston
Nashville
North Texas
Orlando
Tampa
Washington DC
Abilene
Atlanta
Austin
Birmingham
Chattanooga
Houston
Nashville
North Texas
Tampa
Orlando
Washington DC
Abilene
Atlanta
Austin
Birmingham
Chattanooga
Houston
Nashville
North Texas
Tampa
Orlando
Washington DC
Abilene
Atlanta
Austin
Birmingham
Chattanooga
Houston
Nashville
North Texas
Tampa
Orlando
Washington DC