From preconstruction planning to large-scale construction delivery, our Houston Office has been serving Texas for over 30 years. For help planning and building your next project, fill out the form, and someone will contact you.
Houston Office
(P) 713.244.2200
(F) 713.244.2244
10370 Richmond Avenue
Suite 700
Houston, Texas 77042
Brady Johnson
Senior Vice President, Texas
(P) 713.244.2200
Stephen Clay
Director of Division Operations, Houston
(P) 713.244.2200
Scott Evans
Director, Business Development
(P) 713.244.2200
"For decades Texas has played a significant role in the strength of our organization. In the beginning, it provided project opportunities. As our relationships grew, many of our clients in Texas began taking us to other parts of the country. Today, Texas has produced some of the most effective leaders in our organization who are serving both in Texas and across our national footprint. The positive impact that Houston and the state of Texas has had on our organization cannot be overstated. "
– Brady Johnson
If you're interested in becoming our trade partner, click here.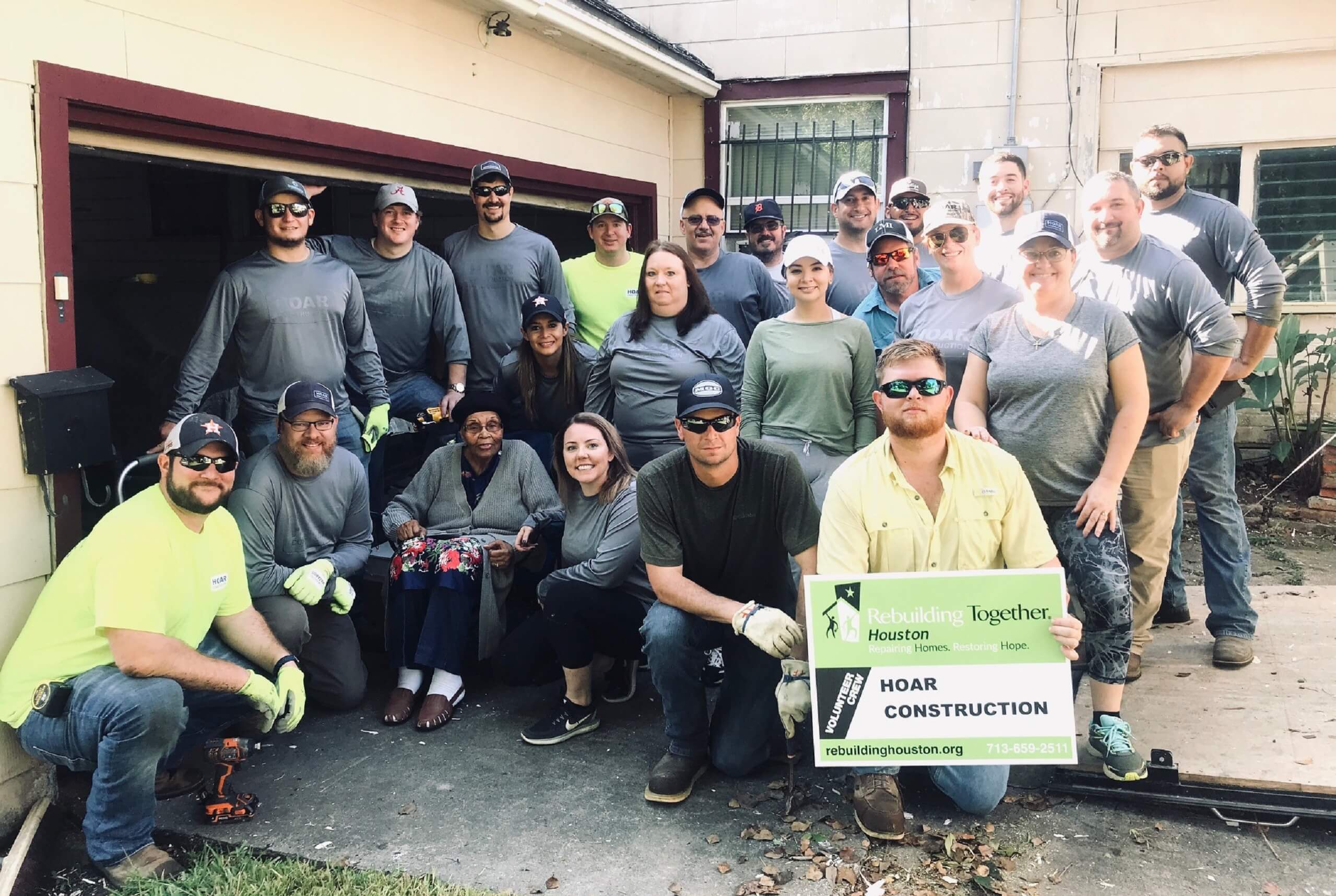 Although our work in Texas dates back to the mid-1970s with a small job in Texarkana, Hoar Construction officially broke into the local market in 1984. As the premier national retail contractor, Hoar started building in the Houston market with projects like Deerwood Mall, Westwood Mall, and First Colony Mall. That success led to a permanent office opening in Houston in 1997 amid a strong local economy and rapid expansion. Today our firm is very diverse, and we serve clients in several markets including Healthcare, Higher Education, Commercial Office, Multifamily, Hospitality, and Industrial/Distribution in Houston and across Texas.
One of Hoar Construction's core values is stewardship. Our people in Houston give back to the community in many ways. The Hoar Community Foundation supports Rebuilding Together Houston, and this year we celebrated renovating our 20th home for RTH! Many of our Houston associates mentor students in the ACE Mentorship Program and volunteer at the Houston Food Bank.